The sponsored team of W88, Crystal Palace spoiled Manchester United's opening day in convincing fashion! To know more about the exciting game, read, read, read!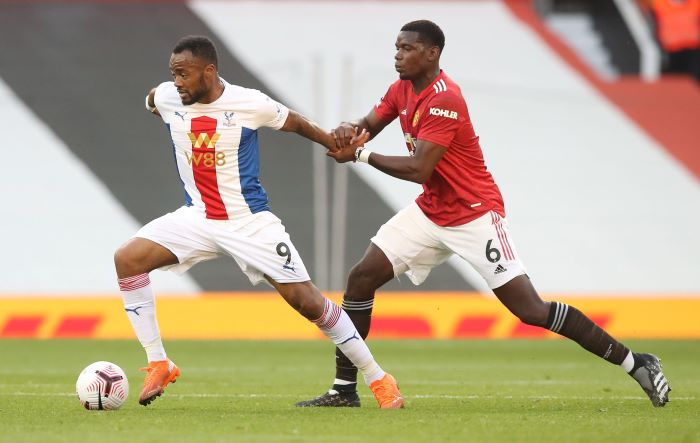 Almost a week ago, but the hype of this sports news is still on! In this season's English Premier League, Crystal Palace destroyed Manchester United by 3-1 in their home at the start of their Premier League campaign last September 19.
While wearing W88 jersey, Andros Townsend scored early at the 7-minute mark to start the onslaught against the Red Devils. A second goal (74') by Wilfried Zaha from the penalty mark added to the Red Devil's woes as they struggled all game.
In case you missed: EPL Returnees Defeats on Opening Day
Referee Martin Atkinson awarded a penalty to Crystal Palace after he consulted the video assistant referee (VAR) TV in deciding that Victor Lindelof had handled inside his own box. Jordan Ayew was in-charge of the penalty kick but the attempt was thwarted by goalkeeper David de Gea.
However, Atkinson ordered a retake as de Gea had moved off the goalkeeper's line. Zaha replaced Ayew for the second attempt and scored Palace's second goal.
Manchester United finally got a breather as the debuting Donny van de Beek, fresh from his transfer from Ajax, scored at the 80-minute mark. However, Zaha put the nail in the coffin as he scored another goal at the 85-minute mark.
Three goals, including the Zaha double, proved enough for the Eagles to dismantle the Red Devils in their biggest win at Old Trafford.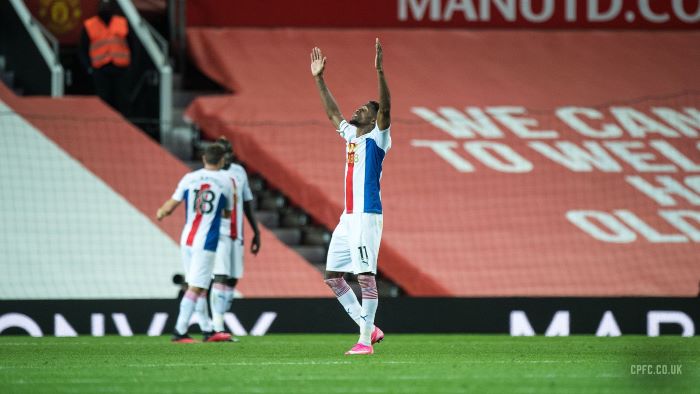 The home defeat was United's biggest in 25 years, which led to manager Ole Gunnar Solskjaer describing it as a "horrible day." The day was marred by out of pace players, including Paul Pogba, who was replaced by van de Beek midway into the second half.
Van de Beek's 23-minute performance was capped-off with 30 touches, a tackle, and 18-of-23 passing. Although happy with his goal, he was disappointed by the result "First match for the club, a day you want to win," Van de Beek said to Manchester United TV.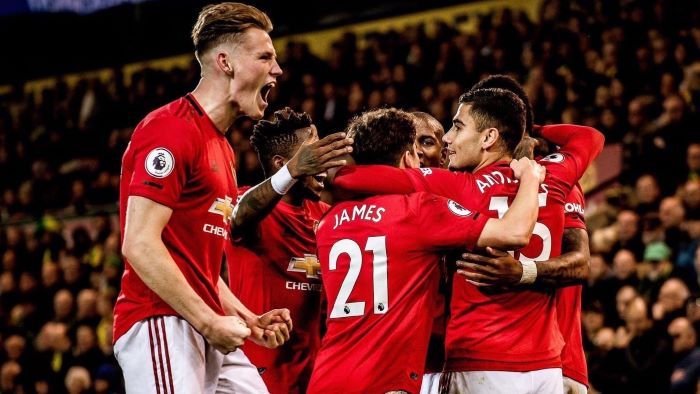 United held the ball most of the time but the dismal defense ultimately cost them the game. Team manager Solskjaer further said, "You can see we are short and they deserved the points." Moreover, he said that must reflect on this to perform better next time.
Meanwhile, the Red Devils demolished Luton Town (3-0) in the third round of the Carabao Cup. They will travel to the Amex Stadium to face Brighton. Palace's next assignment will be hosting Everton. Both games will kick-off on September 26.
---
Tune in to w88indi for more exciting sports news and the latest Football updates! Register a W88 account to play Football and other sportsbook games online!