EPL's top-four last season, Liverpool, Manchester City, Manchester United, and Chelsea will be in Matchweek 2 happening this weekend. To know about it, read on!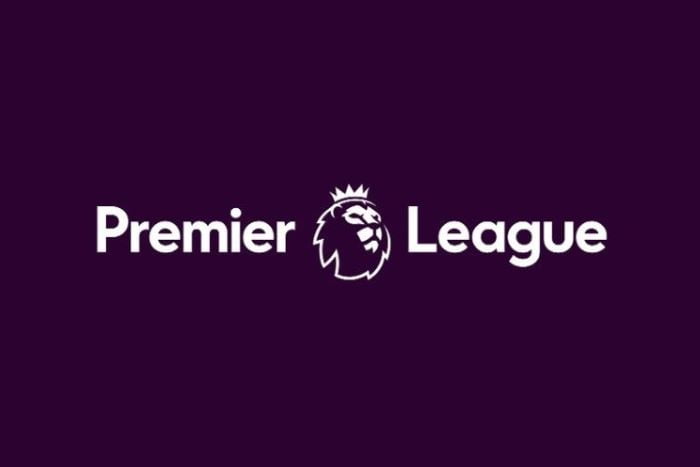 Top four EPL (English Premier League) 2019 to 2020 Liverpool, Manchester City, Manchester United, and Chelsea are featured for the next Matchweek 2 starting tomorrow, September 19, Saturday.
Football and EPL fans from all over the world, including India, look forward to the Matchweek 2 especially that Manchester United opens their campaign as the Red Devils welcome Crystal Palace at Old Trafford this Saturday.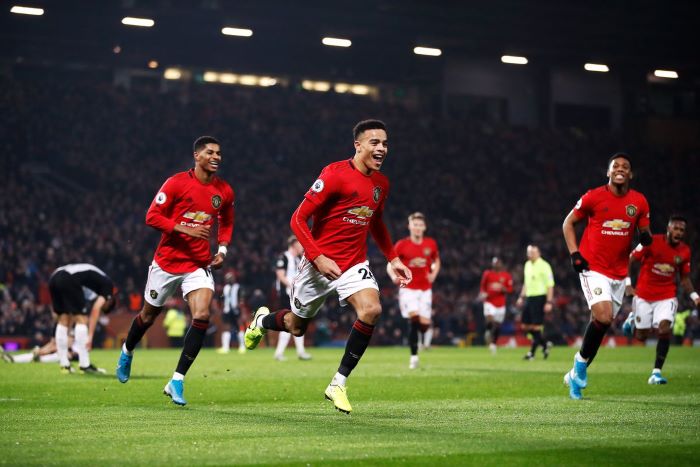 As everyone knows, Manchester United landed on third the last EPL season—following the team's 14-game unbeaten run. Hoping to extend that streak, Coach Ole Gunnar Solskjaer hopes that the newly-signed Donny van de Beek will help the Red Evils play the game better.
As for Crystal Palace who wears the W88 jerseys this year beat Southampton last week! Never have this team started an EPL season with two consecutive victories, but who knows, it might be this year when the Eagles would change that.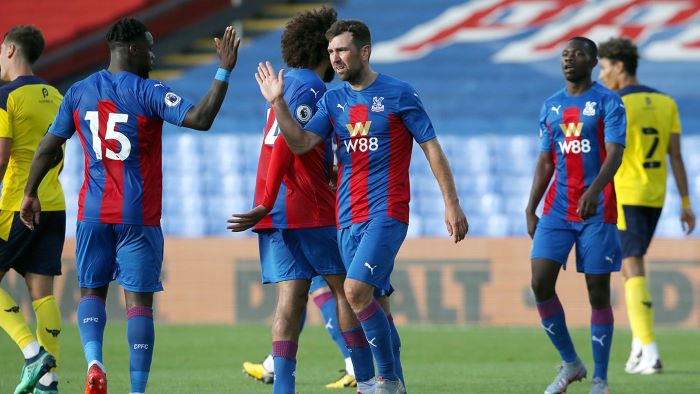 To see what will happen in the Matchweek 2 starting tomorrow, here is the EPL 2020 to 2021 fixtures and Matchweek 2 schedule in Indian Standard Time (IST):
September 19 (Saturday)
5:00 PM IST – Everton vs West Brom
7:30 PM IST – Leeds vs Fulham
10:00 PM IST – Manchester United vs Crystal Palace
September 20 (Sunday)
12:30 AM IST – Arsenal vs West Ham 
4:30 PM IST – Southampton vs Tottenham Hotspur
6:30 PM IST – Newcastle vs Brighton
9:00 PM IST – Chelsea vs Liverpool
11:30 PM IST – Leicester vs Burnley
September 21 (Monday)
10:30 PM IST – Aston Villa vs Sheffield United
September 22 (Tuesday)
12:45 AM IST – Wolverhampton vs Manchester City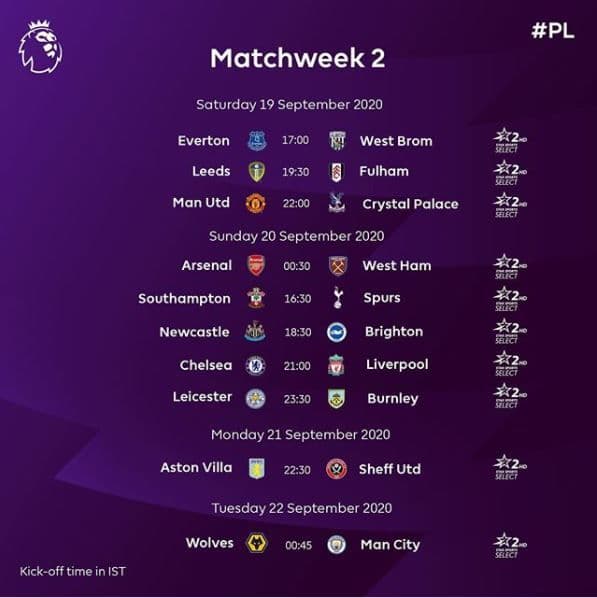 Watch EPL Live
The official EPL will broadcast in India through Star Sports Network. Selected EPL matches will be streamed live on Star Sports SD and Star Sports HD TV channels, too.
Moreover, online live telecast of the EPL in India for all fixtures will be seen on Disney+ Hotstar – Star's own OTT platform.
---
Tune in to w88indi for more exciting sports news and the latest Football updates! Register a W88 account to play Football and other sportsbook games online!