Rajasthan Royals beat Punjab Kings by 2 Runs. Find more on the PBKS vs RR match highlights, IPL points table 2021, IPL live score & other IPL news feed on W88!
RR (185) and PBKS (183/4) Match Highlights
Here's the latest IPL sports news you must know! A thrilling match that rolled over everyone's expectations! Rajasthan Royals knocked Punjab Kings by 2 runs in the Vivo IPL T20 2021 match held yesterday at the Dubai International Stadium. The stunning last over bowled by Kartik Tyagi hanged everyone's hearts in the air. The match started with a coin toss winning by Punjab King's and KL Rahul preferred bowling as he said, "I prefer chasing."

The King's play was getting adorned until the last conclusion that reversed the psychology with brilliant bowling done by Tyagi that kept PBKS stuck at 183/4 in 20 overs.
Previously, during the bowling of Punjab Kings, the score of Rajasthan Royals was 185 in 20 overs with opening batsman Yashasvi Jaiswal as the top scorer (49 off 36), followed by Mahipal Lomror (43 off 17), Evin Lewis (36 off 21) and Liam Livingston (25 off 16).
The brilliant performance of the Royals can be marked by Jaiswal taking the score through the 50-run target with six fours and two sixes in the first 5 overs. Lomror was another lion in the den taking the score by hitting four sixes and two fours.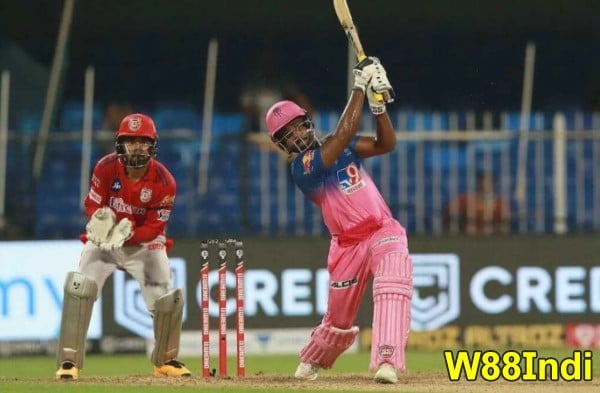 The major destruction was caused by Evin Lewis, hitting seven fours and a six keeping Punjab Kings in great discomfort. However, Arshdeep Singh took a stand to lower the pressure and knocked Lewis off at the last over powerplay.
Arshdeep Singh's energetic and rackety bowling took 5 wickets from Rajasthan Royals in the first five overs while Mohammed Shami survived the team score by taking the last 3 wickets during the death overs.
In this way, the Royals betting concluded with 186 runs to win for Punjab Kings.
The start of Punjab Kings batting had a good feeling, as two times KL Rahul's hit was dropped that paid a heavy cost to Rajasthan Royals with his score of 49 off 33.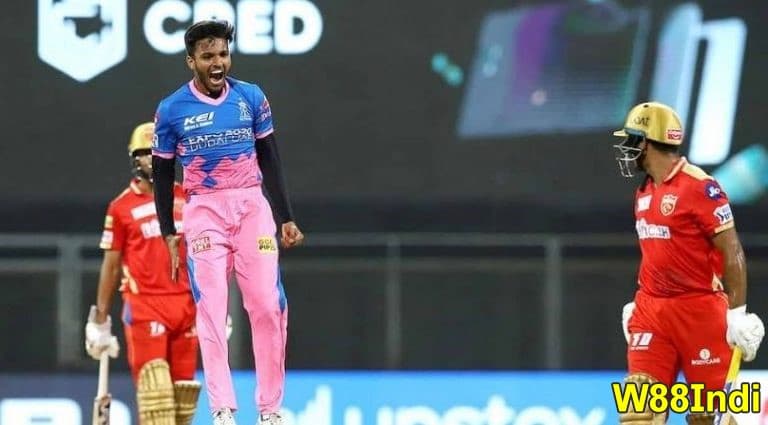 Mayank and Rahul's partnership broke with Rahul's wicket and even Mayank soon after that was incapable to give an edge to the Royals. He was out at 67 off 43 just after Rahul's wicket, where he scored 63 off 39.
Punjab Kings were scoring good and the match was "in their hands," we could say, but in IPL, the last moment hit is what counts and everything can change. This same situation faced by Punjab Kings with 1 ball and 3 runs to win in the last over gave chills to everyone.
What get more updates on Football and Cricket Sports News? Click here!
The moment of thrill and super flow of adrenaline rush gushing throughout the veins at the last ball was evident on everyone's face while soon the PBKS vs RR match ended with Tyagi bowling and giving no runs in the last ball resulting in winning of Rajasthan Royals by 2 runs.
Kartik Tyagi was declared as the 'Man of the Match' of PBKS vs RR match and he says, "Feeling happy. I was injured during the India leg of IPL 2021, and when I recovered the tournament got suspended. Very happy to get the chance today. I have spoken to seniors for the last few years. Everyone has said that the game can change anytime. I knew I have the death-overs skills."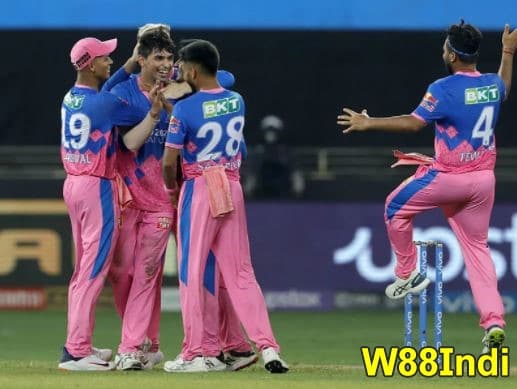 On Rajasthan Royals gaining a victory in the PBKS vs RR match, KL Rahul says, "It's a tough one to swallow. We have been a team that has experienced games like these before. We need to see how we can handle pressure better".
He further said, "Trying to finish in the 18th over sometimes you go too hard and lose your way and let the opponents in. We haven't learnt from previous mistakes. We will now try to come back stronger and win the next five games. We pulled things back quite nicely with the ball, kept taking wickets, which is very crucial in this format. Getting runs for me, Mayank and even Aiden in his first IPL game were important."
PBKS vs RR IPL Score:
Rajasthan Royals – 185 all out in 20 overs. (Yashasvi Jaiswal (49), Mahipal Lomror (43), Arshdeep Singh (5/32), Mohammed Shami (3/21)).
Punjab Kings – 183/4 in 20 overs. (Mayank (67), KL Rahul (49), Kartik Tyagi (2,29)).
PBKS vs RR: IPL Points table 2021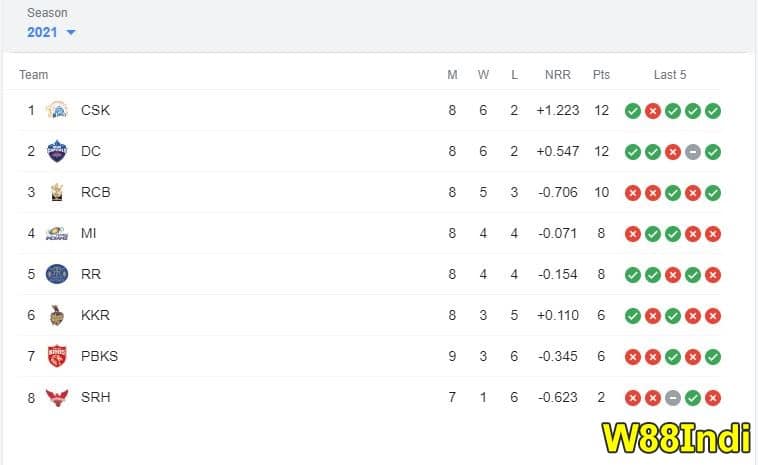 This match changed the points table with Rajasthan Royals jumping on the 5th standing. The below image shows the proper chart explaining all the standings by the teams.
Update: Virat Kohli Leaving RCB Captaincy
Great cricket legend and RCB Captain Virat Kohli decided to quit his captaincy. The two-month consignment in UAE will be the end for Virat Kohli as a T20 captain. On the RCB Twitter handle, he posted a video with a smug smile saying, "This will be my last leg in the IPL as captain of the RCB. I will continue to be an RCB player till I play my last IPL game. It was something that was on my mind for a while, as I had recently announced stepping down from T20 captaincy (of the country) to manage my workload."
Further said, "I want to be able to be committed to the responsibilities that I am fulfilling and I felt I needed the space to be fresh, to regroup and be absolutely clear in how I want to move forward. This is just a little halt, it's not the end of the journey."
---
PBKS vs RR Highlights 2021 video:
Source: W88
You may be interested:
W88, an amazing online casino website and international football sponsor, gives away a free ₹ 8,000 Sportsbook reward for those who want to try sports betting for the first time! Simply W88 apply for a membership to get this welcome bonus!